Mastering Dental Documentation
Are you tired of spending hours sorting through disorganized patient records? Sick of struggling to keep up with the latest regulatory and insurance payor requirements? We've got you covered. From understanding the must-haves of dental documentation to navigating the latest compliance guidelines, this course package will equip you with the tools you need to take your documentation skills to the next level.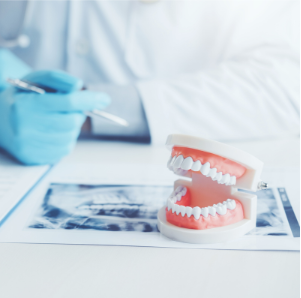 Mastering Dental Documentation
Join us as we delve into the world of dental documentation and uncover the secrets to creating comprehensive and compliant patient records. Registration includes a complimentary copy of Dental Documentation with Confidence, Practice Booster's newest resource for maximizing reimbursement and minimizing risk. Say goodbye to the headache of disorganized records and denied claims. Register now and take the first step toward becoming a documentation master!
Course objectives:
Understand the WHY behind dental documentation, the different types of dental documentation, and the consequence of not documenting properly

Learn how to create clear, clean, and detailed patient records that meet regulatory requirements and provide a comprehensive picture of each patient's dental history and treatment

Familiarize yourself with the latest compliance guidelines and regulations for dental documentation

Gain insights into the necessary documentation for clinical procedures in order to send clean claims and receive timely reimbursement
Dental Documentation with Confidence 2023 Edition:
There is so much to know when it comes to staying profitable and compliant in the dental industry, and remembering every single detail is not always realistic. Whether you are new to dentistry or a seasoned member of the dental team, this new resource from Practice Booster will serve you in more ways than you can count. With this tool in your toolbox, you will be able to document with confidence and focus on what you do best, building trusting and lasting relationships with your patients and providing the quality of care they deserve.
Features:
Guidelines for Narratives and Clinical Documentation
Electronic Narratives
Patient Records – Proper Documentation and Reporting
Guidelines by Category of Service
Consequences of Improper Documentation
Length: 1 HOUR | Credits: 1.0 CE | AGD Code: 565 – Documentation and Risk Management
What Dental Zing students say
I really enjoyed the course. It was everything as promised, and more!
I definitely recommend taking a course. Once you start, you won't want to stop. I'm learning so much!!!