Effective Strategies for Optimizing Dental Benefits Reimbursement
Join us for an informative course to enhance your understanding of dental insurance claim processes, optimize reimbursement rates, and ensure compliance with industry regulations. Gain valuable insights and practical strategies to streamline your claim submissions, improve benefit determinations, and protect your practice's reputation.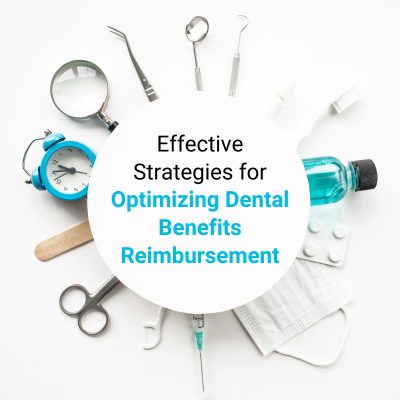 Effective Strategies for Optimizing Dental Benefits Reimbursement
This course aims to help dental teams understand the dental insurance review process of the payer market, as well as the most common criteria reviewed. Throughout the course, attendees will delve into the most common dental claim concerns with an established Dental Claim Reviewer, and emerge equipped with practical strategies for success.
Course objectives: 
Align clinical documentation and claim submission attachments with the specific requirements necessary to enhance benefit reimbursement rates for targeted CDT code categories

Insights into the criteria payers utilize when assessing the medical necessity for benefit determinations and claim payment for dental procedures

Clarify the key differences between a benefit determination, a benefit recommendation, and a treatment recommendation, helping you understand the varying roles and implications of each

Discover the differences between fraud, waste, and abusive practices and identify potential compliance issues in your practice

Learn about the impact of Artificial Intelligence (AI) on the dental insurance payer market
Length: 1 HOUR | Credits: 1.0 CE | AGD Code: 554 – Dental Insurance (Practice Management)
Registration
Credit Hours:
1.0
AGD Subject Code:
554 Dental Insurance (Practice Management)
Provider Approval:
Nationally Recognized (AGD-PACE) Academy of General Dentistry Program approval for Continuing Education
Who the course is for:
Dentists
Insurance Coordinators & Coding Administrators
Office Managers

Self Study:
Access to recording and any resources for 1 year
What Dental Zing students say
I really enjoyed the course. It was everything as promised, and more!
I definitely recommend taking a course. Once you start, you won't want to stop. I'm learning so much!!!