Mastering Your Dental Practice Finances
Lack of oversight is a major contributing factor for embezzlement in dentistry. How does a busy practice owner exercise financial oversight over the operations of their front desk and office manager?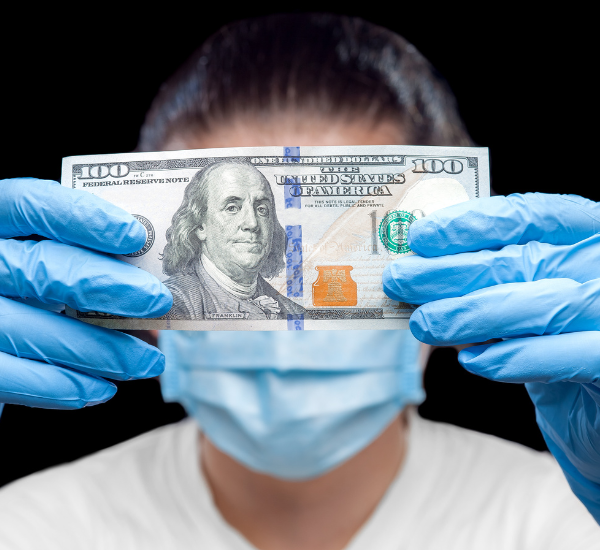 Mastering Your Dental Practice Finances
Studies suggest that 70% of dentists will be embezzlement victims at some point in their careers. How can you keep this from happening to YOU?  
In this riveting course, unlock one of the biggest mysteries in dental practice ownership with a Forensic Certified Public Accountant, Certified Fraud Examiner, and licensed Private Investigator: Course attendees will have the opportunity to draw on more than three decades of forensic accounting experience specific to dentists and discover a simple and effective system that any dental practice owner can apply.
Course objectives: 
Uncover how would-be thieves size up their adversary –

you!

Learn how most dental practice owners inadvertently make it way too easy to embezzle

Discover an easy and quick daily routine to integrate into your operational processes that will catch financial errors and deception

Master an easy month-end routine that will give keep you in control of your dental practice finances
Length: 1 HOUR | Credits: 1.0 CE | AGD Code: 552 – Financial Management
Registration
Credit Hours:
1.0
AGD Subject Code:
552 Financial Management (Practice Management)
Provider Approval:
Nationally Recognized (AGD-PACE) Academy of General Dentistry Program approval for Continuing Education
Who the course is for:
Dentists
Insurance Coordinators & Coding Administrators
Office Managers

Self Study:
Access to recording and any resources for 1 year
What Dental Zing students say
I really enjoyed the course. It was everything as promised, and more!
I definitely recommend taking a course. Once you start, you won't want to stop. I'm learning so much!!!